On the Next Show
This coming Sunday we venture into the world of the unknown with Psychic Lalo Alvarez.  Lalo will be conducting a mini reading with a TWF listener, and you'll be able to watch via our Ustream link – right here – on the home page of the TWF web site.  Perhaps I'll have a reading also.
Then it's all about luggage, yes luggage.  One of the trendiest and most sought after travel bags is from OGIO.  Find out why and that all luggage, is not created equal!  www.OGIO.com
Be smart in our summer heat…..we're only human!   Françoise
New Page!  TWF & ACT Adventures…..Click here for upcoming adventures and past trips
Tune In
On Sunday 11am – 1pm on
Money Radio 1200
On Sunday 8 am – 9 am on
Money Radio 1510 Money Radio 99.3 FM
Featured destination
Covering Southern California, Arizona,

Presented by : Renova Solar
Look up! Your free power is waiting!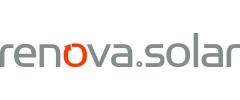 75-181 Mediterranean Ave.
Palm Desert, CA 92211
760.568.3413
www.renovasolar.com