On the Next Show
If you haven't noticed we are having some wonderful May weather, and with it comes concerts in the parks throughout the CV.  This week on the show we'll find out about the Palm Springs International Short Film Festival, June 19-25.
Then DeAnn Lubell takes us on her adventures in Thailand, where she trekked through the forest to discover remote villages and delightful people.  I can't wait to hear her tales.
It's okay to discover through others adventures………..Françoise
Tune In
On Sunday 11am – 1pm on
Money Radio 1200 AM & the "NEW" 100.9 FM
Watch
Thursdays @ noon and Fridays @ 5:30 am on Fox 11 KDFX
Missed An Episode?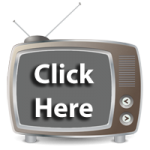 For Past Shows
Featured destination
Covering Southern California, Arizona,

Presented by: Thai Smile on El Paseo
Yes the same Thai Smile of Rancho Mirage