On the Next Show
Traveling With Françoise and my sister show Golf is a 4 Letter Word are always trying to help spread the word, with that said this week on the show you'll find out how you can help the Boys & Girls Club of Palm Springs by playing some golf.
Then the New Year will be here before we know it, and that means the Tournament of Roses Parade.  Once again thanks to Sharp Seating Company, you'll learn all there is to know and have a chance to win grandstand seats and parking for the parade from Sharpseating.com.
The desert has cooled off; it's almost sweater weather….Françoise
Tune In
On Sunday 11am – 1pm on
Money Radio 1200 AM & the "NEW" 100.9 FM
Watch
Thursdays @ noon and Fridays @ 5:30 am on Fox 11 KDFX
Missed An Episode?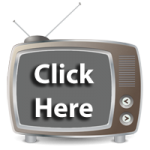 For Past Shows
Featured destination
Covering Southern California, Arizona,

Presented by: Desert Entertainer
Pick one up today and go out tonight!