On the Next Show
According to the travel experts 1 in 9 Americans work in the travel industry, are you one of them?  On the show this Sunday well go from a casual concours car show to an aviation wine show, both sound intriguing.
Check out the new Restaurant Row page on the web site.  I love to eat and am trying to bring the variety back when going out. So many choices, so little time!
The evenings are cooler, time to start my after dinner walk……….Françoise
Travel far enough, you meet yourself.
David Mitchell
TWF TRAVEL DISCOUNT:  The Hotel Maya in Long Beach, CA is offering TWF fans a wonderful discount between now and December 31, 2015.  Call and book your stay using the promo code "PK3" and mention Traveling With Françoise.  With this promotion you'll receive complimentary parking and amazing rooms at a discounted price.  Call today 562.481.3903. www.hotelmayalongbeach.com
Tune In
On Sunday 11am – 1pm on
Money Radio 1200
On Sunday 8 am – 9 am on
Money Radio 1510 Money Radio 99.3 FM
Featured destination
Covering Southern California, Arizona,

Presented by Sky Valley Resort, Desert Hot Springs
Where the lifestyle is as beautiful as the skies.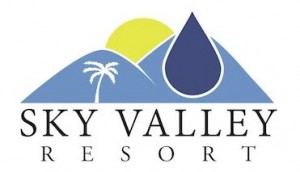 74-711 Dillon Rd.
Desert Hot Springs, CA 92241
760.329.8400
www.skyvalleyresort.com
c