On the Next Show
On the next Traveling With Francoise we'll find out how you can help Paint El Paseo Pink at the 12th Annual Paint El Paseo Pink Walk on 10/13. desertcancerfoundation.org
Then we head up to Idyllwild for the ART Alliance of Idyllwild Art Walk & Wine Tasting. Sounds like a fun event to me!  artinidyllwild.org.
And it's here, a new episode of Traveling With Francoise Television show featuring Ramona, California..starting this week, Thursday at noon
on Fox 11 KDFX……… See you on TV!  Françoise
Tune In
On Sunday 11am – 1pm on
Money Radio 1200 AM & the "NEW" 100.9 FM
Watch
Thursdays @ noon and Fridays @ 5:30 am on Fox 11 KDFX
Missed An Episode?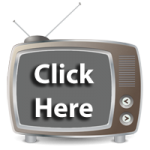 For Past Shows
Featured destination
Covering Southern California, Arizona,

Presented by: Diane Williams and Associates
"Trust Experience – Experience Trust"