On the Next Show
Feast, relax or be adventurous and a new Traveling With Francoise will be back on December 3rd.    As the  valley's only place for a chance to win grand stand seats and parking for the Tournament of Roses Parade, we'll find out about this once in a lifetime experience with the help of Sharp Seating Company..the official seating for the parade…. sharpseating.com.
Yes you can! Sign up now for the Quartzsite day trip presented by Renova Energy by clicking on the bus for all of the information  

it's going to be a fun day…Françoise
Tune In
On Sunday 11am – 1pm on
Money Radio 1200 AM & the "NEW" 100.9 FM
Watch
Thursdays @ noon and Fridays @ 5:30 am on Fox 11 KDFX
Missed An Episode?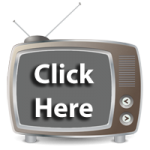 For Past Shows
Featured destination
Covering Southern California, Arizona,

Presented by: Renova Energy
Solar. Batteries. Better