On the Next Show
December is already festive and going by fast. This coming weekend I'll be in New York experiencing an "East Coast Holiday Experience." I'll be back live in studio on December 17, and ready to tell you all about my trip, plus I'm excited to have entertainer Patricia Welch on the show. We are going to have a great time.
Looking for a gift that's different? Give the gift of a seat on the bus for the Quartzsite day trip presented by Renova Energy.  

Click the bus for all of the information, it's going to be a fun day… Françoise
Tune In
On Sunday 11am – 1pm on
Money Radio 1200 AM & the "NEW" 100.9 FM
Watch
Thursdays @ noon and Fridays @ 5:30 am on Fox 11 KDFX
Missed An Episode?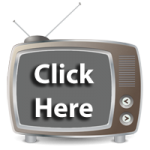 For Past Shows
Featured destination
Covering Southern California, Arizona,

Presented by: b. alsohn's jewelers
A family tradition