On the Next Show
The real estate market is hot in the CV, offering a variety of lifestyles.  Joining us from Indian Ridge Country Club in Palm Desert is John Snicale, who'll fill us in on this community that offers non-stop events.
Then it's almost here!  The Blue Angels Air Show in El Centro, this free air show is amazing and we'll have all of the details so you don't miss it.
Enjoy the new episode of Traveling With Françoise TV this week on Fox 11 KDFX, Thursday at noon and Friday morning at 5:30 AM as we travel the back roads to Las Vegas.
Boredom is only an option.……….Françoise
Tune In
On Sunday 11am – 1pm on
Money Radio 1200 AM & the "NEW" 100.9 FM
Watch
Thursdays @ noon and Fridays @ 5:30 am on Fox 11 KDFX
Missed An Episode?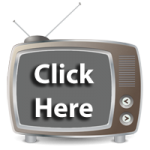 For Past Shows
Featured destination
Covering Southern California, Arizona,

Presented by: Desert Entertainer
Free at locations throughout the Valley!