On the Next Show
We are almost halfway home before the summer is over…and as we are looking for higher ground and cooler places how about Idyllwild and the annual Jazz in the Pines music festival.
We'll be telling you all about this don't miss festival, and how you can win tickets. Jazzinthepines.com
Also Craige Campbell of CoachellaValley.com joins us for Coachella Valley event news, and of course I'll have industry travel news to share, prizes to win, and trending topics to discuss.
Until then no texting while driving, and good luck in scoring the ultimate parking spot in the shade……..Françoise
Tune In
On Sunday 11am – 1pm on
Money Radio 1200 AM & the "NEW" 100.9 FM
Watch
Thursdays @ noon and Fridays @ 5:30 am on Fox 11 KDFX
Missed An Episode?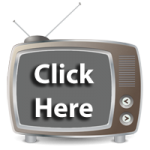 For Past Shows
Featured destination
Covering Southern California, Arizona,

Presented by: Indian Ridge Country Club, Palm Desert
Love where you Live!