On the Next Show
We've been talking about real estate and what's happening in the Coachella Valley and around the U.S.  This week Diane Williams and Heather Wong from Diane Williams and Associates join the show to fill us in, this should be interesting because the valley is already busier than normal.
Join Traveling With Françoise every Sunday LIVE on Facebook beginning around 12:05 PM (following LIVE What's Happening Coachella Valley) where we'll plan your upcoming adventures and learn how to navigate in our strange new world.
Are you thinking about moving.……………..Françoise
LIVE What's Happening Coachella Valley begins at 11:11 AM, followed by Traveling With Françoise at 12:05 PM on our Facebook pages – The Coachella Valley & Traveling With Françoise.  Remember if you missed a show then to the Video Podcast page you go!
Who is Artifacts & Arts Across America, click here to find out.
Tune In
Watch for us live on Sundays on the TWF Facebook page.  

Watch
Thursdays @ 1pm, Mondays and Fridays @ 5:30 am on Fox 11 KDFX, Hulu, Fubo and more.
Missed An Episode?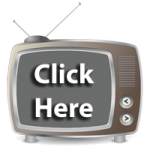 For Past Shows
Covering Southern California, Arizona,

Presented by: VW of Palm Springs
A Bruce Titus Dealership