On the Next Show
July is at the halfway point and for many of you it's out of town you go!  I've already started working on the digital platform for the show, but we are still a ways off of what I want to offer you.
However, this week on television we are airing the new show about Julian, California.
Watch the new episode on Fox11 & HULU – Mondays & Fridays at 5:30 AM & Thursdays at noon.  I promise you'll want to do more than eat apple pie when visiting Julian.
Stay cool and catch up on those indoor chores you've been meaning to do……Françoise

It's OFFICIAL!  Artifacts & Arts Across America is a tax deductible 501 (c) (3) and we're ready to accept your assistance in bringing small town history to classrooms throughout the Coachella Valley and to your viewing device.  Emails with more information are going out this week…but feel free to donate and help with the process.
Tune In
Traveling With Françoise radio is currently on hiatus for July. Please check back often to find out where the shows new home will be! Change is good;-)
Watch
Thursdays @ noon and Mondays & Fridays @ 5:30 am all on Fox11 KDFX – Hulu – Fubo
Missed An Episode?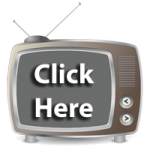 For Past Shows
Featured destination
Covering Southern California, Arizona,

Presented by: All of our sponsors are special!
Please see who they are on the sponsors page HERE