On the Next Show
December is here and that means a lot of cheers!  This Sunday we have guests in both shows…Life Coach Rebecca Luna on LIVE What's Happening Coachella Valley and Diane Williams of Diane Williams and Associates on Traveling With Françoise. We'll also have prizes, photos and conversations to think about.
LIVE What's Happening Coachella Valley begins at 11:11 AM, followed by Traveling With Françoise at 12:05 PM on our Facebook pages – The Coachella Valley & Traveling With Françoise.  Remember if you missed a show then to the Video Podcast page you go.
At Christmas it's not about how much something costs but how thoughtful the gift is ……………Françoise

Tournament of Roses Parade Grandstand Seats & Parking Raffle/Fundraiser
Thanks to the generosity of Sharp Seating Company (Official seating company for the Tournament of Roses Parade) Artifacts & Arts Across America, Inc., is raffling off four sets of 'Grandstand Seats for TWO and Parking for one vehicle" valued at $200. Each $10 tax deductible donation is one entry…enter as many times as you want. All entries will receive a donation receipt. Winners will be drawn LIVE 12/15 on Traveling With Françoise Facebook show. All proceeds to benefit Artifacts & Arts Across America, Inc. Click the donation button or mail your raffle entry check to: ArtifactsAAA, Inc. – 207 Camino Arroyo N. – Palm Desert CA – 92260. Entry deadline is 12/14/19 at 5 P.M. (PST) Official Rules Apply and available at AAAAmerica.org
Tune In
Watch for us live on Sundays on the TWF Facebook page.  

Watch
Thursdays @ 1pm, Mondays and Fridays @ 5:30 am on Fox 11 KDFX, Hulu, Fubo and more.
Missed An Episode?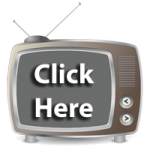 For Past Shows
Featured destination
Covering Southern California, Arizona,

Presented by: Command One Security
The Valley's Premiere Security Company