On the Next Show
As a resident of Palm Desert I thought I'd give them a little extra time this week to tell us about the city's many events. Continuing on with my local mood, in the second hour we'll discover what makes Sunnylands Center and Gardens so special.
With so many events going on I'm finding it hard to decide what to do next!…….Françoise
Join me and ACT Tours May 4 – 7 as we explore Mt. Rushmore and the surrounding areas. For details click here!
Tune In
On Sunday 11am – 1pm on
Money Radio 1200 AM & the "NEW" 100.9 FM
Watch
Thursdays @ noon and Fridays @ 5:30 am on Fox 11 KDFX
Missed An Episode?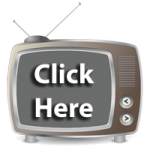 For Past Shows
Featured destination
Covering Southern California, Arizona,

Presented by: Desert Entertainer
Free in-print and online!