On the Next Show
Bring on the summer, 4th of July, and road trips designed with social distancing in mind. On the next show we could be in the studio or on the road, you'll have to tune in to find out.
We all want to get out and travel, and according to AAA there will be over 700 million Americans doing so.  With that in mind, be courteous and respect each destination's guidelines that you happen to visit, it's for the good in all of us.
Happy 4th of July and let freedom ring!……………….Françoise
LIVE What's Happening Coachella Valley begins at 11:11 AM, followed by Traveling With Françoise at 12:05 PM on our Facebook pages – The Coachella Valley & Traveling With Françoise.  Remember if you missed a show then to the Video Podcast page you go!
Who is Artifacts & Arts Across America, click here to find out.
Tune In
Watch for us live on Sundays on the TWF Facebook page.  

Watch
Thursdays @ 1pm, Mondays and Fridays @ 5:30 am on Fox 11 KDFX, Hulu, Fubo and more.
Missed An Episode?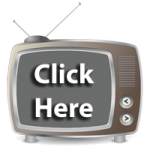 For Past Shows
Covering Southern California, Arizona,

Presented by: Indian Ridge Country Club
Love where you play!