On the Next Show
Look around, what do you see?? People! Yes as the Country slowly reopens this might be the perfect time to take a day trip.  Where is the first place you'll go?  This week on the show we are is still up in the air about our broadcast locations, but I promise to be here for you with the latest in travel news.  Explore with caution, respect the safety guidelines wherever you go, especially in small towns.
The desert is heating up, don't do anything crazy in the heat…  Françoise
LIVE What's Happening Coachella Valley begins at 11:11 AM, followed by Traveling With Françoise at 12:05 PM on our Facebook pages – The Coachella Valley & Traveling With Françoise.  Remember if you missed a show then to the Video Podcast page you go!
Who is Artifacts & Arts Across America, click here to find out.
Tune In
Watch for us live on Sundays on the TWF Facebook page.  

Watch
Thursdays @ 1pm, Mondays and Fridays @ 5:30 am on Fox 11 KDFX, Hulu, Fubo and more.
Missed An Episode?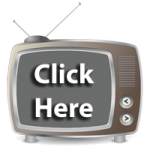 For Past Shows
Covering Southern California, Arizona,

Presented by: Cabot's Pueblo Museum