On the Next Show
As the world shuts down what hasn't shut down is fresh air and sunshine, use it to your advantage because the virus is not a fan of sunshine.  People are asking will our shows still be on, of course, we all need some entertainment.  However who knows what guests will show up in either hour.
Please don't be so distracted you lose sight of this being a flu, use common sense and help the local businesses survive.…….Françoise
LIVE What's Happening Coachella Valley begins at 11:11 AM, followed by Traveling With Françoise at 12:05 PM on our Facebook pages – The Coachella Valley & Traveling With Françoise.  Remember if you missed a show then to the Video Podcast page you go!
Who is Artifacts & Arts Across America, click here to find out.
Tune In
Watch for us live on Sundays on the TWF Facebook page.  

Watch
Thursdays @ 1pm, Mondays and Fridays @ 5:30 am on Fox 11 KDFX, Hulu, Fubo and more.
Missed An Episode?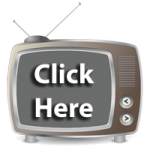 For Past Shows
Covering Southern California, Arizona,

Presented by: Diane Williams and Associates
Trust Experience, Experience Trust