On the Next Show
You don't want to miss the Bravo! Children in Music event happening on February 9,
our guest Ruth Moir will give us all of the details this Sunday on LIVE What's Happening Coachella Valley.  Steinwayriverside.org
Then Irene Rodriguez, Executive Director of the Cabot's Pueblo Museum joins me on LIVE Traveling With Françoise to share with us all of the exciting events and exhibits planned for this season.  CabotsMuseum.org
Have you signed up for Waikiki, the info is on the TWF Adventures page……Aloha, Françoise
LIVE What's Happening Coachella Valley begins at 11:11 AM, followed by Traveling With Françoise at 12:05 PM on our Facebook pages – The Coachella Valley & Traveling With Françoise.  Remember if you missed a show then to the Video Podcast page you go!

Help AAAAmerica feature small towns across America on film and in our schools.
For more info about AAAAmerica.org, Click Here
Tune In
Watch for us live on Sundays on the TWF Facebook page.  

Watch
Thursdays @ 1pm, Mondays and Fridays @ 5:30 am on Fox 11 KDFX, Hulu, Fubo and more.
Missed An Episode?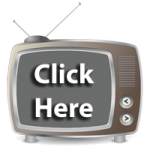 For Past Shows
Featured destination
Covering Southern California, Arizona,

Presented by: Command One Security 
Serving the Entire Coachella Valley