On the Next Show
On the next Traveling With Françoise we'll be taking some time off for spring break.
We return on April 28, from Indian Ridge Country Club (indianridgecc.com) for the Annual Rosie Casals Team Tennis Pro Am (lovelovetennisfoundation.com), its open to the public so please stop by for a fun day of amateurs and professionals working together.
Changes are coming in my world, check back often for details……..Françoise

It's OFFICIAL!  Artifacts & Arts Across America is a tax deductible 501 (c) (3) and we're ready to accept your assistance in bringing small town history to classrooms throughout the Coachella Valley and to your viewing device.  Emails with more information are going out this week…but feel free to donate and help with the process.
Tune In
On Sunday 11am – 1pm on
Money Radio 1200 AM & the "NEW" 100.9 FM
Watch
Thursdays @ noon and Fridays @ 5:30 am on Fox 11 KDFX
Missed An Episode?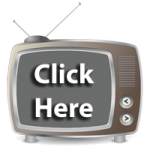 For Past Shows
Featured destination
Covering Southern California, Arizona,

Presented by: Command One Security
Safe. Simple. Secure.