On the Next Show
As we count down the remaining shows on Money Radio, I'll keep you posted on our new radio home.  A lot is in the works so please be patient.  On this week's show Jack McFarlane is back and will talk about our American Flag and how to treat it.
Then I'll fill you in on my trip to Julian, so much to do and see besides eating delicious pie!
New things are coming our way………..Françoise

It's OFFICIAL!  Artifacts & Arts Across America is a tax deductible 501 (c) (3) and we're ready to accept your assistance in bringing small town history to classrooms throughout the Coachella Valley and to your viewing device.  Emails with more information are going out this week…but feel free to donate and help with the process.
Tune In
On Sunday 11am – 1pm on
Money Radio 1200 AM & the "NEW" 100.9 FM
Watch
Thursdays @ noon and Fridays @ 5:30 am on Fox 11 KDFX
Missed An Episode?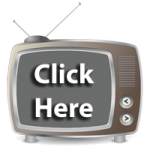 For Past Shows
Featured destination
Covering Southern California, Arizona,

Presented by: Command One Security
Simple. Safe. Secure.