Don't Miss!
Change is in the air as LIVE Traveling With Françoise moves to Wednesdays at noon. It's time for some new scenery in the world of travel and I'll be bringing viewers that plus travel tips and more from beautiful Southern California. Join me LIVE on Facebook at Today's California, Traveling With Françoise and The Coachella Valley. Remember if you missed a show then to the Video Podcast page you go!
Who is Artifacts & Arts Across America, click here to find out.
Tune In
Watch for us live on Wednesdays on the TWF Facebook page.  

Watch
Thursdays @ 1pm, Mondays and Fridays @ 5:30 am on Fox 11 KDFX, Hulu, Fubo and more.
Missed An Episode?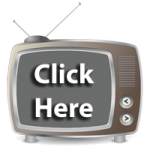 For Past Shows
Covering Southern California, Arizona,

Have you seen it?
Enjoy my latest blog about Yosemite National Park