On the Next Show
As February draws to a close, we'll start March with banter, prizes, your phone calls and more. In the travel hour let's see who surprises us this week! Have a travel photo you'd like me to share on the show…send to FrancoiseRhodes@gmail.com
Signup DEADLINE for the Blue Angels Air Show Bus Trip is March 5 …….Françoise
For bus trip info and about AAAAmerica.org, Click Here
LIVE What's Happening Coachella Valley begins at 11:11 AM, followed by Traveling With Françoise at 12:05 PM on our Facebook pages – The Coachella Valley & Traveling With Françoise.  Remember if you missed a show then to the Video Podcast page you go!

Join me on a Blue Angels Air Show Bus Trip, a fundraiser for AAAAmerica.org.
For bus trip info and about AAAAmerica.org, Click Here
Tune In
Watch for us live on Sundays on the TWF Facebook page.  

Watch
Thursdays @ 1pm, Mondays and Fridays @ 5:30 am on Fox 11 KDFX, Hulu, Fubo and more.
Missed An Episode?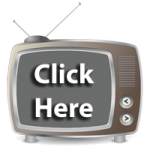 For Past Shows
Covering Southern California, Arizona,

Presented by: A1 Custom Golf Cars & Desert Battery