On the Next Show
It's starting to feel like fall and that means events, events and more events.  This coming Sunday on Live What's Happening Coachella Valley our guest will be from the upcoming Joshua Tree Music Festival happening in October.
Then you and I will sit back and talk about travel, that's all I know at this point!
Join us Sunday at 11:11 am on the TWF and The Coachella Valley Facebook pages for the live show…….and remember if you missed a show then to the Video Podcast page you go.
I've already decorated for Halloween, have you? ……………Françoise

It's OFFICIAL!  Artifacts & Arts Across America is a tax deductible 501 (c) (3) and we're ready to accept your assistance in bringing small town history to classrooms throughout the Coachella Valley and to your viewing device.  Emails with more information are going out this week…but feel free to donate and help with the process.
Tune In
Watch for us live on Sundays on the TWF Facebook page, and look for new podcasts. More information coming soon.
Watch
Thursdays @ noon, Mondays and Fridays @ 5:30 am on Fox 11 KDFX, Hulu, Fubo and more.
Missed An Episode?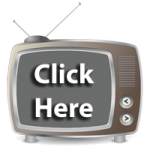 For Past Shows
Featured destination
Covering Southern California, Arizona,

Presented by: Command One Security