On the Next Show
On the next TWF we'll find out where you can watch professional Polo right here in the Coachella Valley.  Empirepolo.com
Then we hit the highway to Borrego Springs and the Borrego Springs Resort and Spa. Only 90 minutes from the CV, a perfect place to relax, golf, hike, dine and enjoy the beautiful star studded evenings! BorregoSpringsResort.com
Keep the umbrellas out, the rain is coming back………….Françoise
Join me and ACT Tours as we explore Mt. Rushmore and the surrounding areas. For all of the details click here!
Tune In
On Sunday 11am – 1pm on
Money Radio 1200 AM & the "NEW" 100.9 FM
Watch
Thursdays @ noon and Fridays @ 5:30 am on Fox 11 KDFX
Missed An Episode?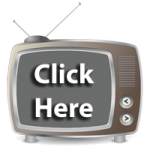 For Past Shows
Featured destination
Covering Southern California, Arizona,

Presented by: Diane Williams & Associates