On the Next Show
Welcome to Traveling With Françoise, I'm thrilled that our new LIVE What's Happening Coachella Valley on Facebook is growing and you're enjoying it, along with being part of TWF.
As I'm still rebuilding the guest wheel with our new format, on this Sunday's show, Craige Campbell and Françoise (me) host the first segment and then I take over for the travel segment. Who our guests will be at this point it's anyone's guess?  But I guarantee each show will have one. Remember you can watch it live, listen only, or watch and listen at your leisure on the Video Podcast page on this website.  We have a lot planned for the future so stay tuned.
With that said join us Sunday at 11:11 am on the TWF and The Coachella Valley Facebook pages for the live show…….an remember if you missed anything then to the Video Podcast page you go. Have an awesome week and don't forget to donate to AAAAmerica……………Françoise

It's OFFICIAL!  Artifacts & Arts Across America is a tax deductible 501 (c) (3) and we're ready to accept your assistance in bringing small town history to classrooms throughout the Coachella Valley and to your viewing device.  Emails with more information are going out this week…but feel free to donate and help with the process.
Tune In
Watch for us live on Sundays on the TWF Facebook page, and look for new podcasts. More information coming soon.
Watch
Thursdays @ noon, Mondays and Fridays @ 5:30 am on Fox 11 KDFX, Hulu, Fubo and more.
Missed An Episode?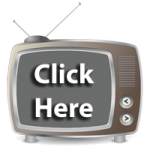 For Past Shows
Featured destination
Covering Southern California, Arizona,

Presented by: CoachellaValley.com
If it's happening , it's here!