On the Next Show
We are just full of firsts!  This coming Sunday we'll be in Borrego Springs for the 54th Annual Borrego Days Desert Festival.  The parade is on Saturday starting with the air-parade at 9:50 AM, then the ground parade begins.  I'm emceeing once again.  Sunday Craige joins me for the LIVE Sunday combo show, this should be fun and interesting.
The fun begins at 11:11 AM on the TWF and The Coachella Valley Facebook pages for this combined show. Remember if you missed a show then to the Video Podcast page you go.
Borrego Springs here we come!  ……………Françoise

It's OFFICIAL!  Artifacts & Arts Across America is a tax deductible 501 (c) (3) and we're ready to accept your assistance in bringing small town history to classrooms throughout the Coachella Valley and to your viewing device.  Emails with more information are going out this week…but feel free to donate and help with the process.
Tune In
Watch for us live on Sundays on the TWF Facebook page, and look for new podcasts. More information coming soon.
Watch
Thursdays @ 1pm, Mondays and Fridays @ 5:30 am on Fox 11 KDFX, Hulu, Fubo and more.
Missed An Episode?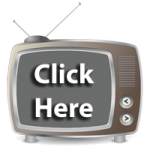 For Past Shows
Featured destination
Covering Southern California, Arizona,

Presented by: Borrego Springs Resort & Spa