Don't Miss!
LIVE What's Happening Coachella Valley begins at 11:11 AM, followed by Traveling With Françoise at 12:05 PM on our Facebook pages – The Coachella Valley, Traveling With Françoise, and Today's California. Remember if you missed a show then to the Video Podcast page you go!
Who is Artifacts & Arts Across America, click here to find out.
Tune In
Watch for us live on Sundays on the TWF Facebook page.  

Watch
Thursdays @ 1pm, Mondays and Fridays @ 5:30 am on Fox 11 KDFX, Hulu, Fubo and more.
Missed An Episode?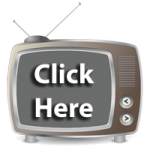 For Past Shows
Covering Southern California, Arizona,

Presented by: Indian Ridge Country Club
Love Where You Play!